Yahoo Life's editors are committed to independently selecting wonderful products at great prices for you. We may receive a share from purchases made via links on this page. Pricing and availability are subject to change.
If you love a bargain, you'll be in shopping heaven with Aldi's great value products, otherwise known as their 'Special Buys'.
The affordable supermarket chain has a huge range of budget-friendly buys that you can pick up either in store or online, with some deals only being available exclusively online.
From clever kitchen gadgets at unbeatable prices, to a huge array of sell-out garden buys, including the luxury-looking Rattan Effect Sofa Set with Canopy, Kamado Egg BBQ and Intex Inflatable 4 Person Hot Tub – there's no shortage of bargains.
So, before you miss your chance, these are all the best new-in Aldi Special Buys you may want to add to your basket ASAP.
Aldi bestsellers back in stock
Rattan Effect Sofa Set with Canopy | £449.99
Gardenien Kamado Ceramic Egg BBQ | £399.99
Intex Inflatable 4 Person Hot Tub | £399.99
Gardenline Outdoor Log Burner | £69.99
Easy Home Heated Airer | £39.99
Best Aldi garden buysGardenline Wicker Effect Bistro Set | £199.99
Gardenline Rocking Bistro Set | £69.99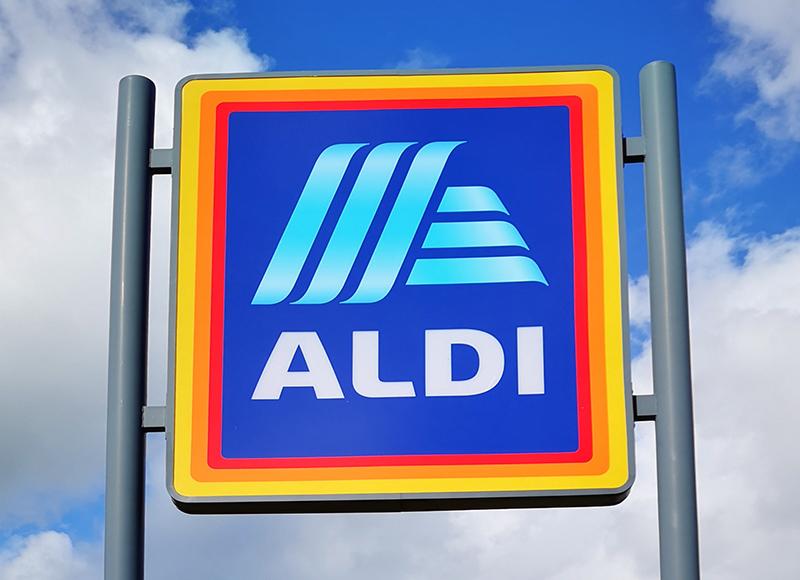 Gardenline Bamboo Effect Balcony Set | £189.99
Gardenline Rope Effect Coffee Set | £399.99
Gardenline Rope Effect Snug Seat | £249.99
Gardenline Rope Effect Rocking Chair | £129.99
Anthracite Rattan Effect Bench | £79.99
Grey & Anthracite Rattan Stool Set | £79.99
Gardenline Compact Bistro Set | £189.99
4 Tier Mini Greenhouse | £26.99
Gardenline Grey Wooden Deck Chairs | £59.98 (Also available in cream)
Gardenline Steel Firepit | £29.99
Inflatable Hot Tub & Accessories | £466.95
Gardenline Square Fire Pit | £79.99
Natural Wooden Mini Greenhouse | £69.99 (Also available in grey)
Gardenline Wooden Tool Shed | £99.99
Keter Factor Garden Plastic Shed | £459.99
Gardenline 3-in-1 Patio Heater | £99.99
Gardenline Potting Bench Natural | £34.99 (Also available in brown)
Vertical Planter Starter Kit | £29.99
Anthracite Corner Sofa | £299.98
Anthracite Corner Sofa | £299.98
Gardenline Hanging Egg Chair | £189.99
Outdoor Knitted Pouffe | £29.99
Ferrex Garden Blower & Vacuum | £34.99
Garden Wooden Log Store | £89.99
Portable Outdoor Heater | £79.99
Best Aldi kitchen buys
Ambiano Grey Classic Stand Mixer | £49.99
Crofton Stainless Steel Pan Set | £69.99
Mini Pie Maker | £19.99
Kirkton House Over Door Storage | £19.99
Ambiano Sandwich Toaster | £15.99
Best Aldi home buys
Pink Velvet Storage Stool | £24.99 (also available in blue and grey)
Grey Velour Pet Sofa Bed | £39.99
Kirkton House Perfect Pillow | £12.99
Hallway Mirror & Shoe Storage | £59.99
Kirkton House Marble Nested Tables | £49.99
Kirkton House Cream Accent Chair | £109.99
REKA Dab & FM Radio| £34.99
Kirkton House Bamboo Storage Caddy | £14.99
Kirkton House Faux Fur Throw | £34.99
Wrought Iron Welly Stand | £29.99
Kirkton House Ladder Shelf | £54.99
Easy Home Air Purifier | £59.99
Convection Heater With Remote | £44.99
Medion 58" UHD Android Smart TV | £389.99
Best Aldi fitness buys
Proactive Pilates Fitness Kits | £16.99
Fitness Watch | £19.99
Crane 10kg Dumbbell Set | £39.99
Best Aldi beauty buys
Visage Silver Facial Cleanser | £12.99
Volumising hair dryer| £49.99
Lacura Caviar Illumination Day Cream | £6.99
Watch: Affordable ways to upgrade your garden
Tags:
what the inflatable hair wash basin for