No evidence exists to link recent cases of typhoid fever to the municipal water supply in any part of the country, says the National Institute for Communicable Diseases (NICD).
Washing hands frequently, especially after changing nappies or caring for the sick, and good hygiene when preparing food are among the recommended steps to take to minimise the risk of infection.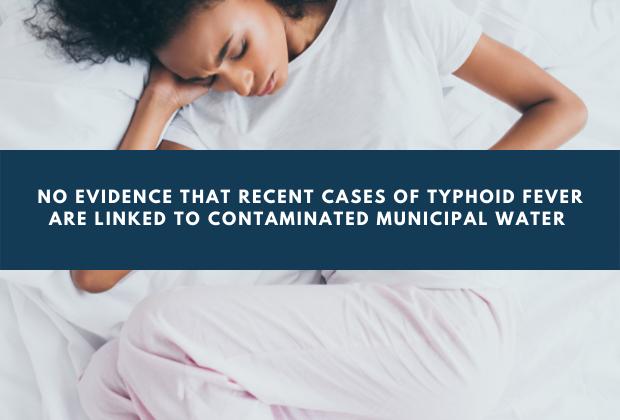 "There aremany social media posts with false information about enteric fever in SAattracting widespread attention and causing needless concern and panic. These posts allege either that there arecases of enteric fever in certain towns or provinces caused by contaminated municipal water, or that the bacteria causing enteric fever have been identified in certain municipal water sources," said the NICD.
"These statements are factually incorrect.
"There is no evidence that recent cases of enteric fever are linked to contaminated municipal water in any part of the country, and there is no evidencethe bacteria causing enteric fever have recently been identified in municipal water sources anywhere in the country. This includes those districts in Western Cape and North Westin which the clusters (small localised outbreaks) have been identified."
How to stay safe
The NICD said you can protect yourself and your family from enteric fever and many other infections by following these preventive measures:
TimesLIVE
Tags:
how to install a toilet in south africa