Toni Blanch became ill with COVID-19 in January. She had been vaccinated and fortunately had a very mild case. Quarantining in her Margate beach house, she recuperated while staring at the ocean.
Blanch bought the beachfront property in 2016 and tore down the existing home. With the help of architect Bill McLees and builder Eric Meyers, both of Somers Point, she built a three-story, 6,000-square-foot house boasting a wall of windows on every floor with southern and eastern views.
"We wanted as many views as possible and enough space for all our family to come," Blanch said. "We were able to manage the height of the rooms, so everything looks above the dunes."
The house features seven bedrooms and 7½ bathrooms, including a two bedroom/two bathroom suite for Blanch's parents with their own kitchenette. It also has an elevator, dedicated spaces for her three dogs, a storage room, office, and an open floor plan for the kitchen, dining and living space.
"It was important to us to blur the lines between inside and outside while obviously trying to take advantage of the sweeping views of the site," said McLees, principal of william mcclees architecture. "As is often the case now with designing in the floodplain, the structure needed to be elevated, which can sometimes give a feeling of detachment from the site and landscape. We introduced a terraced pool deck to draw the connection from living space to the ground plane."
Blanch delights in sharing her home with family and friends, including her husband, Matthew, and her five children, ranging in age from 7 to 28. Her parents spend the summer in their private suite with two cats in tow.
When decorating her contemporary, eclectic home, Blanch sought out unusual pieces. Her bathroom features a glass bathtub from Australia that she found online while researching unique tubs.
"It's not practical, but it's beautiful," she said.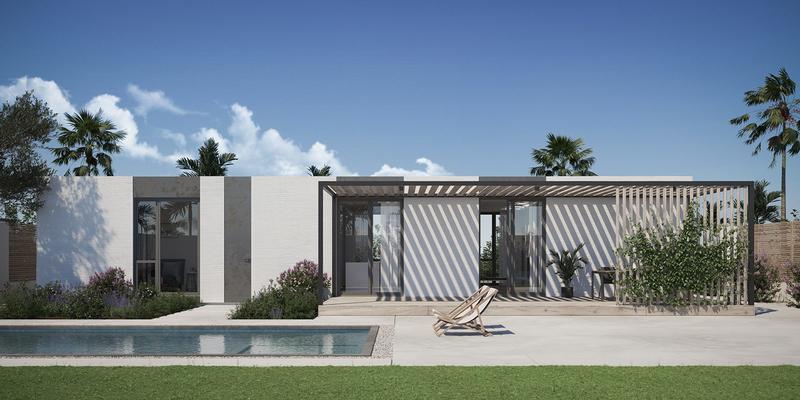 Her dining room table is a huge boulder with a piece of glass on top. Its weight — about 2,000 pounds, she thinks — required a reinforced floor.
A frequent traveler, Blanch has collected artwork from around the globe, each piece telling a different story. Her collection includes works by Roy Lichtenstein and Michael Godard, a teddy bear head she bought at a children's cancer hospital gala by Philadelphia artist King Saladeen, and a punk Buddha by Metis Atash.A photograph taken by her husband hangs over the wet bar.
She also has a large Hunt Slonem painting she bought in a Florida art gallery and a whimsical, 2½-foot brightly colored statue from Tel Aviv that depicts Israeli Prime Minister David Ben-Gurion. Beside him sits a Hiro Ando sculpture of an orange sumo wrestler cat that she also found while traveling in Israel.
"My art is just so personal," she said. "We have pieces we found and have fallen in love with."
Blanch loves to entertain and hosted a wedding with 30 guests for friends in August. She designed the kitchen with an ocean view above the sink to make doing the dishes a more serene event.
Outdoor space includes a heated pool, hot tub, and fire pit between the house and the beach, surrounded by a glass fence. There's also a full wraparound porch on the kitchen level and decks off the primary bedroom and office.
"It's a fantastic place to wake up," she said. "Sometimes I see a school of dolphins swim past. It's a place to come and peace out."
Although Blanch would love to spend more time at the Shore, she's a farmer by trade, working a sustainable farm in Street, Md. She bought the 45-acre farm just before the pandemic hit, which set back her goal of growing food to donate to food pantries.
Margate is where her family celebrates birthdays, holidays and reunions, with the kids' friends often hanging by the pool and crashing on inflatable mattresses.
"It's a place to come together," she said. "Kids grow up and go away, and this is the place where we can come back and be together. In the winter, there's nobody on the beach. The waves start off in the morning completely flat like glass, and by the middle of the afternoon, they're roaring. It's just Zen."
Is your house a Haven? Nominate your home by email (and send some digital photographs) at properties@inquirer.com.
Tags:
how do airplane lavatory wash basins work