Page URLSaveCommentsWe independently select these products—if you buy from one of our links, we may earn a commission.
For those pesky household problems or DIY disasters, most of us turn to Google when seeking answers to our burning questions.The internet is a treasure trove of information, so whether you're wanting to know how to change a lightbulb or the best bathroom cleaning products for 2021, you're sure to find the answer on the world wide web.
Looking at search data from August 2020 through July 2021, Toolstation has uncovered the most popular home DIY queries. Here are the top five DIY search queries—with the answers many of us have been looking for:
5. How to unblock a drain
Number of searches: 129,500Fifth on the list is the search query "how to unblock a drain?", with 129,500 searches between August 2020 and July 2021. Whether you've got a clogged kitchen sink or a blocked bathroom sink, unblocking a drain is a tedious task many of us are faced with at some point.
While the best time to unclog a drain is to prevent it from clogging in the first place—which is not very useful advice if you're already faced with a blocked-up basin—there are some quick and easy preventative measures you can take. One thing to do right away is start squirting a little bit of dish soap down your kitchen sink to stop any excess grease build-up. It'll leave your sink smelling lovely and fresh too.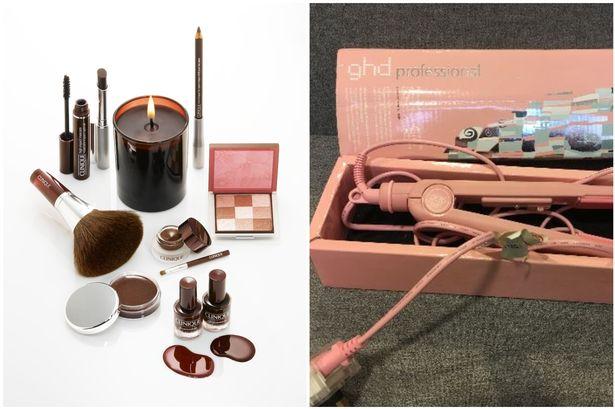 4. How to read an electric meter
Number of searches: 163,920The colder weather's well on its way, so keeping an eye on your heating bill is more important than even throughout winter. Correctly reading an electric meter will allow you to keep on top of your finances, and although it may seem like a tricky process, it's easier than it looks.
On an electric meter, the dials represent the amount of electricity used. The meter may have four or five dials. Read the dials from right to left and record the numbers in the same order as the dials. NYSEG has a handy step-by-step guide to help differentiate the dials and numbers.
3. How to unblock a shower drain
Number of searches: 170,580Clogged shower drains are a thing that everyone with a shower has to deal with from time to time.One of the best ways to prevent clogs is to catch hair before it goes down the drain. This drain protector has thousands of five-star reviews and costs less than $15. Major build-up of hair and soap scum? Here are ten tips to help you unclog a drain like a boss.
2. How to fix a dripping tap
Number of searches: 216,720Is your kitchen tap or bathroom tap persistently dripping, no matter how tight you turn it? It seems like a drip-drip-dripping tap is a common problem, with over 216,000 searches.
When it comes to fixing a dripping tap, the first step is figuring out why it's leaking. Traditional taps usually drip because an internal rubber seal, or washer, has perished and needs replacing. Otherwise, there may be an issue with a water valve.
Tamsin Johnson, Founder of Every Drop Is Precious, suggests using a tap aerator, which will reduce the amount of water passing through the tap, therefore minimizing the risk of a dripping tap.
"Fit a quality tap aerator and regulator to any modern tap. Simple job, no plumbing skills required," she says. "Unscrew the current tap end, measure the diameter of the removed part, and screw the new one in."
1. How to bleed a radiator
Number of searches: 503,730With a total of 503,730 searches between 2020 and 2021, the search query "how to bleed a radiator" came out on top. And, with winter just around the corner, searches for how to bleed a radiator are expected to increase further in the coming months.So, just how do you bleed a radiator? First, make sure your heating is off and the radiators are cold. Then hold an old cloth, or a jug, under the bleed valve, and insert the bleed key. Next, turn the bleed valve anti-clockwise until air starts escaping, and you hear a hissing noise. If you turn the heating back on and your radiators are warming up properly: congrats. You've successfully bled a radiator.
"If you're bleeding more than one radiator, start with the one furthest away from your boiler," explains E.ON Energy in a post explaining the process. "If you're living in a two or more storey house, start with the downstairs radiators before repeating upstairs."
Emma Kershaw
Weekend Editor
Page URLSaveComments
Tags:
how to fix leaking wash basin tap