No one likes leaking pipes and puddles of water in their homes. That's where plumbers become your go-to people. From working in commercial as well as residential areas, plumbers make sure that the drainage system is installed and working properly. Can you even for a moment imagine not having access to clean drinking and bathing water? Plumbers specialise in maintenance and repair work of your household water systems so that you never have to worry.
Although plumbing is widely associated with water related services, that is not all that it pertains to – plumbing includes installation and maintenance of heating systems, water boilers, furnaces, washing machines and much more. A faulty pipe or leakage means excess moisture inside the house which can cause mold and fungus to grow. A clogged toilet or sink can hinder your daily routine tasks. So to ensure that your household is running proper and maintained plumbing systems, you need to get them checked every few months.
KE Ranganathan, MD, Roca Parryware, says, "Technology at home has become a partner for hygiene and health, we have seen a significant shift in demand for water-saving and energy-efficient fixtures among customers. At Roca, we intend to create solutions that contribute to a more sustainable future through our innovative tech-driven offerings – water-saving faucets, low-flow showers, dual-flush toilets, Eco features, etc. Roca devised a state-of-the-art product, W+W (Washbasin + Watercloset) that combines basin and toilet in one single piece for minimal usage of water. Sustainability and aesthetics combined, this product has been rewarded with numerous international design awards. The basin of the W+W is integrated on the upper part of the tank of the toilet, allowing the reuse of the water we need to wash in the flush of the cistern. A selective system discards the wastewater, while a powerful filtering system keeps the remaining water clean and disinfected. Moreover, its innovative shape and compact design provide the bathroom space with a unique personality."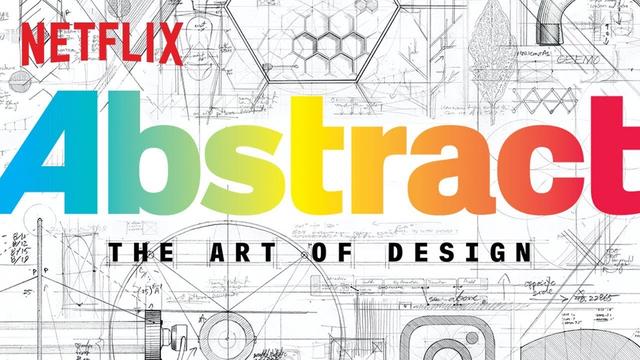 Since the pandemic and the lockdowns, the home has become a command centre, both for personal and professional lives. The global pandemic has raised interest in fixtures and technology that minimise touch. Sandeep Shukla, head, marcom, global operations, Jaquar Group, says, "This was an opportunity for us. Jaquar Group's sensory intelligence technology saves energy and is cost effective. Our Sensor-based faucets incorporating superior quality brass cartridges are known for their high performance, less spillage and lower water wastage. Even before the pandemic, we have been seeing a growing emphasis on bath fitting designs, functionality and sustainability by the consumers. The queries coming through at the Jaquar Group clearly indicate a need for timeless pieces that have the flexibility to fit into different design aesthetics, while ensuring that key modern operational components are also incorporated for efficiency. In our Sanitaryware category, the BidSpa and BidSpa Prime are the new way forward for a more hygienic and convenient lifestyle after many decades of little change in the product category."
A dream experienceWhen we go to turn our water on, we rarely think about the fixture in our hand. Sometimes, we can't even recall if our vanity faucet is a single handle or double handle (commonly referred to as a widespread mount). Yet, one of the most noticeable details when you finish your bathroom remodel will be the sink faucet, as it often acts as an accent to highlight the entire design of the bathroom. With all that pressure, it can feel too draining to even start.
Ranganathan says, "As we continue to move towards the future, the industry will explore more digital/technological avenues to bring in innovation to make one's bathroom experience luxurious, comfortable and rejuvenating. While we are boosting our in-shop presence, we are also creating better avenues for touch-less/digital shopping as digital adoption is growing. The future bathroom will be smarter and will further strengthen several essential, realistic components- sustainability, technology and attractive designs will be key to bathroom innovation. Moreover, shifting preference towards smart homes in the urban cities due to the increasing importance of proper sanitation and convenience is expected to propel the installation of new smart toilets in the residential and commercial sectors."
Manufacturing right also makes a whole lot of difference, Shukla says, "We use a combination of highly-skilled manual expertise along with automated CNC machines and VMC machines with innovative double spindle technology. This enables the highest levels of quality in our products, and achieves precise sizes, dimensions, alignment and accuracy. Multiple operations are done to optimise production and quality according to the product's design. Every operator at a CNC or VMC station is equipped with a detailed drawing of the component or part that they are working on, and dimensional checks and tests are undertaken to monitor the quality of output. Although Jaquar uses top-of-the-line automated polishing machines and special polishing pastes for high-gloss brilliance, this is a process where some faucet designs call for the unbeatable skill of humans to deliver the highest quality of finish. By having the option of both automated and manual polishing, Jaquar's polishing process does justice to any design it produces."
Roca has been working on enriching the well-being of an individual through various products and technologies such as cold start faucets, PVD faucets and sensor faucets. With a 100% porcelain composition, Roca Fineceramic is used to manufacture delicate basins and toilets that are 40% lighter and 30% more resistant, with homogeneous surfaces and round angles where dirt does not build up. Similarly, Roca Cold start faucet is an innovative design for sustainability, with water and energy-saving capability and zero CO2 emissions. It allows one to use cold water as default for daily bathroom rituals and allows users to switch to hot water when required.
As consumer preference is moving from basic to the designer, modern, sophisticated and aesthetically appealing bathroom, companies are offering customisable toilet functions, furniture units with Bluetooth speakers & internal lightings, mirrors with touchless LED technology, IoT-based shower, touchless faucets and flush plates amongst others to make bathing an even more luxurious experience. Individuals can explore an entire array of shapes, finishes, and textures, to an extra-added safety feature.
Tags:
do you need a wash hand basin in a toilet