Comfortably nestled amongst a small patch of standing brigalow scrub along Foley Road, east of Emerald, is the Killara homestead.
It's a magnificent modern country style house representing the heart of the 540 acre irrigation block that Barry and Sue Tessmann call home.
They like to call it their "little country oasis".
Barry and Sue moved to Killara in 2015 after relocating from Locharbor, their 500 acre irrigation block "just up the road".
Killara was one of the last three ballot blocks to be drawn for the Emerald irrigation project in 1984.
Originally all standing timber, the house was built by the original owners sometime in the late 1980s.
Sue described the house when they moved in as beautiful, but aged.
"It was a nice home but it was tired and needed freshening up," she said.
Killara homestead is a modern country home.
Ever the innovator, it wasn't long before she cultivated her creativity to establish her own patch of paradise.
The theme inside the house is noticeably white, a beautiful contrast to the polished wooden antiques and subtle art pieces that position themselves throughout the house.
"I like light colours, I don't like dark," Sue said.
"I hate it because she gets up me when I dirty something, you can't hide anything," Barry added.
Drawing inspiration from magazines and books, the house has had a real freshen up over the years.
"The kitchen just wasn't for me so I had to change that, there was just a lot of wasted space," Sue said.
The laminate bench tops are now granite, the cupboards are white, and the window overlooking the yard near the kitchen sink has been widened.
"The pantry was just a typical walk in with shelves for storage, but we've converted it into to a butlers pantry as well," she said.
"We've also turned the original sheds that were lived in by the first family who settled here into a gym and cottage, with a little kitchenette and bathroom."
Throughout the house, chandeliers hang from nearly every ceiling.
"I just love chandeliers, I love their elegance," Sue said.
Barry agrees and said he prefers a Chandelier to a light in the ceiling.
Carefully placed throughout the five bedroom house are the remnants of days gone by.
A crystal jewellery set handed down from Sue's grandmother, more than 100 years old, sits upon her wooden duchess.
"I can remember the set at grandmas when I was a little girl, she used to put her watch in that holder," she said.
It is no secret that the Tessmanns are lovers of all things vintage.
"They were just so clever with what they did back in the day, and the things that they had to work with and were able to make, the polishing, and creation is all by hand," Sue said.
The dining room alone has two wooden glass antique cabinets, with 1970 Royal Doulton tea sets filling one, and crystal and glasses in the other.
On the wall overlooking the kitchen table is a rather large antique mercury thermometer enclosed in a wooden frame.
Chandeliers hang from nearly ever room in the Tessmann's family home.
In another bedroom is a small white 'mother of pearl' baby wash basin that Sue's mother, who is 93, was bathed in as a newborn.
At the far end of the house, there is a rhombus room filled with toys that suggests grandkids regularly visit.
"I also come down here and watch my programs when Barry's watching something I don't want to watch," Sue said.
Wrapped in bubble wrap and packed away for safe keeping is an antique bible, which Sue says was passed down to her from her mother.
"My mother, Jeanette Rodger, passed it onto me and it belonged to my great grandmother," she said.
"There's a record of my grandmothers christening in 1893, so the book is older than that."
Documented in fine print at the front of the book are a series of family weddings, christenings and deaths.
"It's amazing, Mum wanted me to take it and get it restored, it's very fragile," she said.
Barry and his Oliver Hart-Parr- the first tractor he ever drove, and the oldest.
Sue's taste for vintage furniture has nearly been surpassed by Barry's interest in collecting vintage tractors, with more than 20 tractors scattered around perimeter of the homestead.
"When I was a kid growing up all I could think of was dozers and tractors, and I'm still the same, maybe a few cars along the way too," he said.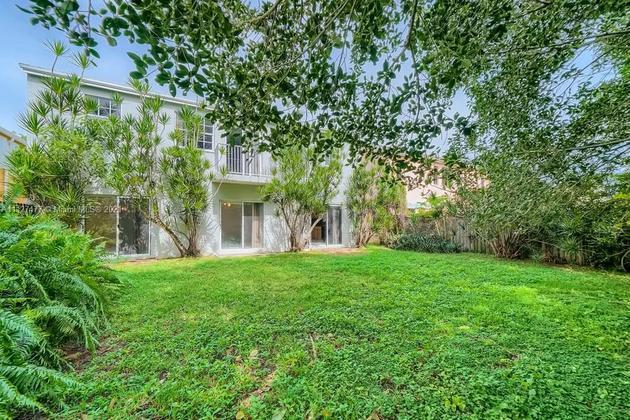 "I've got mainly all John Deere, there's a couple of Caterpillars among them too,"
Barry said in the old days you could pick up a vintage tractor at an on-farm auction, but of course, most of them are gone now.
"Nowadays you can find them reading the paper or on Facebook," he said.
The oldest tractor in the collection is an Oliver Hart- Parr 18-28, which is an American made tractor with steel wheels that dates back to the 1930s.
Half of Barry's vintage tractor collection.
For Barry, the tractor has sentimental value.
"When I left school at 15, our neighbour needed a tractor driver so I agreed to do it for 10 shillings a day, that's all we got, and it was this old Hart-Parr with steel wheels," he said.
"So when it came up for auction a few years ago after that family sold their farm, I went and bought it.
"So in my collection I've got the first tractor I ever drove."
Barry has an entire wooden cabinet filled with tractor books.
"He has a thing for old steam trains as well," Sue said.
"I love steam trains, the way they operate and the sound of them when they're running," Barry said.
"In Kingaroy when I was a kid staying at my grandma's I'd hear them up at the railway station shunting carriages around, I'd jump on my bike and run up and watch."
Outside, the lawn is lush and scattered with a mixture of flowers.
"There wasn't much of a garden before we got the place, just a lot of trees and natural bush," Sue said.
In the course of a year, the Tessmanns transformed their garden, and hosted both of their daughters' weddings on the Killara homestead.
The Petunias that Sue planted before her eldest daughter Hannah's wedding have flowered to create a magical white outline around the lawns perimeter.
Further to the west of the house, a set of white church gates position themselves in front of the tall white wooden gazebo Hannah was married under.
"Hannah wanted everything white, whereas my youngest daughter Holly wanted the rustic look," she said.
"My idea originally was to plant the plumerias where the petunias are but I was a bit worried they wouldn't flower in time for the wedding.
"Which upon reflection was a good idea, because Hannah's wedding was in October and the plumerias only just started flowering in November, so it was lucky that I did start planting petunias."
Sue and Barry's daughter Hannah was married at Killara in October this year. Photo by Fontaine.
The best thing about gardening is being able to look at what you've created at the end of the day. - Sue Tessmann
With an array of new garden beds, and more than half an acre of freshly laid Sir Walter turf soft enough to sleep on, the task didn't come without it's challenges.
"When we would water up to really try and get the turf to take we had the ibis come in and they picked my petunias and pulled them out so we had to put netting over the top, then we had rabbits coming in as well," she said.
Character building in a sense, Sue reflects by saying "it was a lot of work".
"I was hardly in the office at all in the lead up," she said.
"Hannah would call me and I'd still be out gardening at 7pm at night.
"Barry would yell out from the verandah, "Are you coming in yet?"."
Despite the work involved, it's no surprise that Barry and Sue's favourite spot to unwind after a hard day happens to be the front verandah overlooking their garden.
"After a big day of working we sit up at the bench with a beer and just look out and admire," Sue said.
Roses from Sue's garden; her latest project.
Sue added that the gazebo from the wedding will be used for Friday happy hour drinks.
"Holly and I are going to build a little fairy garden for her daughter Harper using little fairy figurines, so she can play while we have a drink," she said.
For Sue, the projects are endless, and as she walks around her garden she continues to innovate and cast new ideas.
"I want to add a water feature where I can grow some water lilies, and also plant some more trees," she said.
"I love jacarandas, and I love how the purple flowers litter the lawn. "
The next project for the house will be finishing the master ensuite and all the bathrooms.
"Although, I don't know when we will get around to it," she said. As the rain fell Barry joked they'd have the budget when they began growing cotton again.
Further reading:
Want daily news highlights delivered to your inbox? Sign up to the Queensland Country Life newsletter below.
ShareTweetAa
Tags:
how much is my antique wash basin worth