If you live in an area with hard water, your hair, skin, and dishes are the first to notice. Hard water has a high mineral content, which makes it more difficult to rinse off soap and can potentially cause corrosion. The good news is, the best kitchen faucets for hard water have purifying features that eliminate that problem.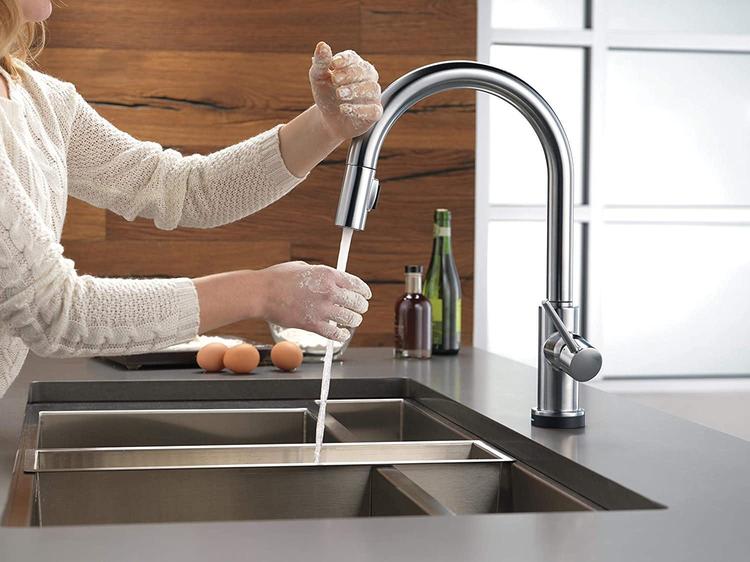 When you have hard water, minerals like calcium and magnesium can leave chalky residue on dishes, stains on sinks, and might even clog your pipes, weakening your water pressure. And when washing your hands with said hard water, you've probably noticed that they feel slimy, rather than completely clean, right? That's all thanks to hard water and the fact that it makes removing soap residue extremely difficult. It also tastes a little... off and metallic, to be honest.
Just as you can purchase a shower head for hard water or a Brita water pitcher, these kitchen faucets come equipped with features that can withstand and filter those pesky "hard" minerals. I'm talking about corrosion-proof brass faucets, filtering rubber nozzels, and even built-in filtration systems that do it all. Ready to invest in one? Read on for four of the best options available on Amazon!
Tags:
how to install a price pfister kitchen sink faucet