The installation "Mud and Mirrors" by students in Geeta Dave's Talented Art class at Glasgow Middle School is showing in the Shaw Center for the Arts, 100 Lafayette St.
The exhibit features the art technique, "Lippan Kaam," which is used by the Rabbari community in Kutch, located in the western Indian state of Gujarat. Mud relief art is one forté of village dwellers and is used to decorate the interior of their family homes, called Bhungas.
Various communities in Kutch do mud work in their own distinct style. Some use living motifs like peacocks, camels, elephants, birds and people; however, there are others who use only geometric designs for religious purposes.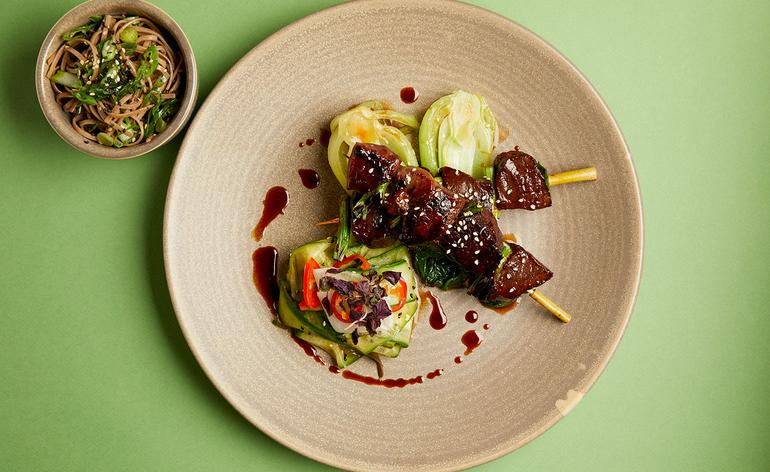 Dave's students have included Mardi Gras colors to add a Louisiana flair to the installation, which will travel to Tuscumbia, Alabama, for a six-week showing at the Tennessee Valley Museum of Art, beginning March 17.
"This project is purposed to allow students to use designs, skill and traditional techniques to create a masterpiece to lo and behold imagination," Dave said. "We find folk art motifs and geometric patterns on papier maché — in replacement of what is usually used — to create and combine into a Lippan Kaam mural as an installation."
Each week we'll highlights the best eats and events in metro Baton Rouge. Sign up today.e-mail address *
Dave added that "we, as students, live in a modern world where we take many things for granted.
"With this project, we learn the beauty of simple life, when people have only little needs and are content with the way they are," she said. "The diversity, simplicity and craftsmanship of this community and their art have gathered the attention of the modern world and are slowly reeling back in the traditional ways, helping students understand a life lesson."
Even if the world is moving on, it's OK to slow down once in a while, to enjoy the simple things in life, ones that may never appear again, Dave added.
"The Rabaris believe that mirrors repel the negative effects of the evil eye, so they use them in mud relief work and embroidery," she said. "Like the Rabbaris, our artworks have the purpose to repel the negative effects of the evil eye of COVID-19, for our city of Baton Rouge and the rest of the world."
Tags:
who installs mirrors