Five things to know after Friday's arrest of Jerrome Miller for allegedly killing a transgender woman in Augusta last year:
• THE VICTIM'S BODY WASN'T FOUND FOR OVER 13 HOURS. It turns out that the body of Felycya Harris was found over 13 hours after she was killed. A murder warrant says that the suspect shot her at 12:42 a.m. on Oct. 3, 2020 with an unknown make and model of gun.
It was shortly after 2 p.m. that same day that a family met at Meadowbrook Park in south Augusta for a large get-together and noticed what appeared to be a person sleeping under an adjacent covered picnic area. Instead, they found a body with blood seeping from the nose and mouth and a pool of blood below the victim's head. It was the victim.
• THE SUSPECT HAS A BAD TEMPER & A CRIMINAL BACKGROUND. Miller, 30, has pending charges for domestic violence against his live-in girlfriend as well as theft of lost or mislaid property.
On May 20, 2020, the suspect allegedly struck his girlfriend in the mouth as they returned home to Bowdoin Drive from KFC, leaving her with a swollen lip and bruise inside her mouth. She called a friend to come get her.
When the girlfriend returned home, Miller was packing plastic crates in to his car. The girlfriend went upstairs to her residence and found her front door kicked in, her dining room table flipped with a leg broken off and her couch damaged with bleach. There were also two smashed mirrors and the residence was ransacked.
Miller was charged with simple battery – family violence and criminal trespass. His unrelated theft charge is from March 2020.
Miller also has arrests from 2014 for obstruction of a law enforcement officer, giving false information to police and driving while license suspended.
• THERE COULD BE MORE SUSPECTS. When they announced an arrest Friday, Richmond County authorities stuck with their policy of not releasing the motive. But earlier reporting by Scott Hudson with The Augusta Press shows that neighbors who live near Meadowbrook Park reported hearing what sounded to be a gunshot coming from there and two men fleeing.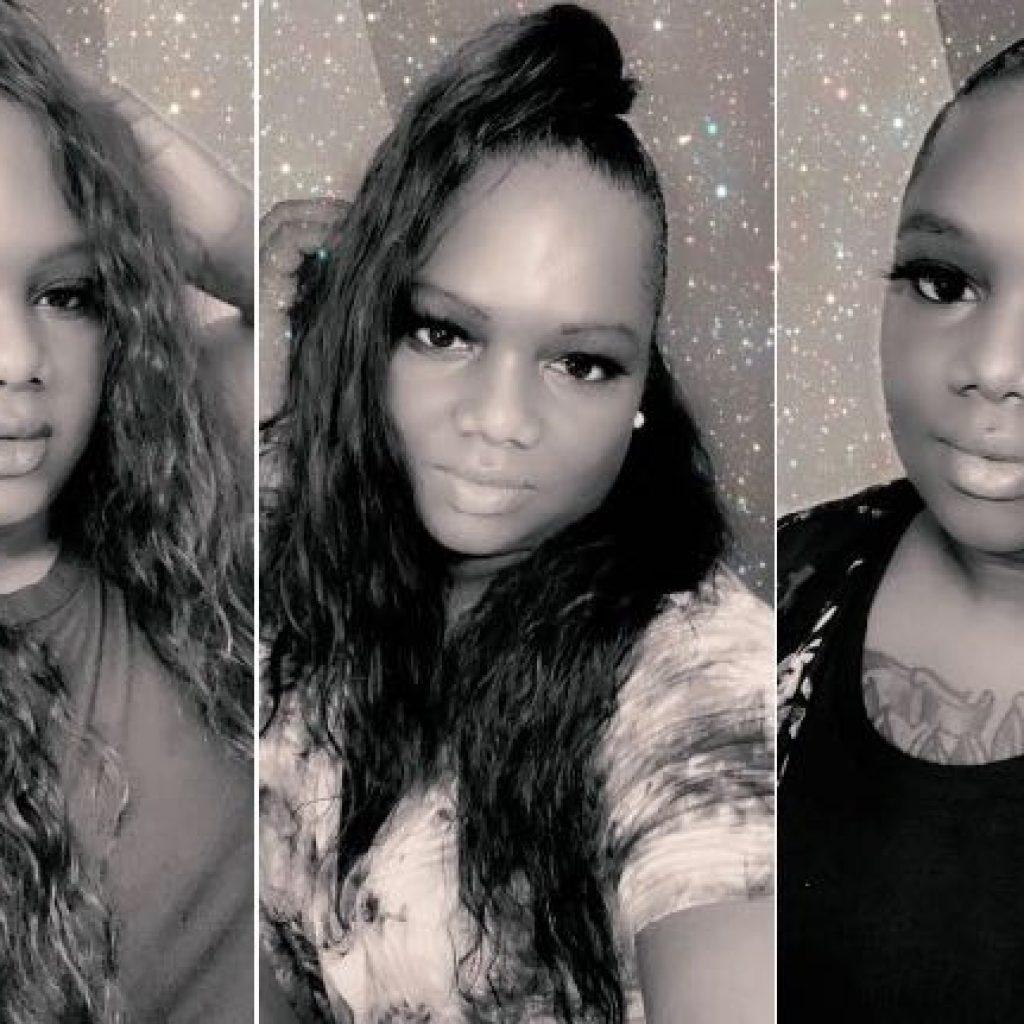 Does that mean there could be an accomplice? Authorities aren't releasing any new information, according to a press release.
But The Augusta Press has reported that two names kept surfacing in connection with the homicide, including a former Richmond County Sheriff's deputy as well as an alleged hitman-for-hire who goes by the street name "Gunslinger."
• THE MOTHER OF FELYCYA HARRIS LOST CONFIDENCE IN THE SHERIFF'S OFFICE. The victim's mother, who goes by Clara DabloonDiva Taylor on Facebook, remembered her child in an Oct. 3 post and commented on how she was being treated by the sheriff's office:
"Felycya Harris was my 5th child. Every time I became pregnant I was always praying it was my daughter. It never happens but it did.
"Felycya made up her mind in her middle school days to let everyone know she is a transgender. She had so many to go against her decision but she kept fighting.
"Felycya loved her family but her decision to be whom she was kept some them away. She fought still. Felycya wanted to be love for whom she was loving, caring and absolutely great person.
"I Clara Taylor miss my daughter so much. I've gotten to the point that I don't trust no one because of the stupidity. So many he say she say and nonfactual stories that I and my family continue to suffer but one fact is my child DID NOT deserve to die the way she did PERIOD.
"Felycya my beautiful daughter I miss the calls, the Ross shopping, the cooking, the funny laugh you had, hearing you saying your favorite word CLEARLY, the love you showed every child you came in contact with, and the decorations that you created. The person or persons that orchestrated your death created so much pain, and holes in my heart. Many say you're a strong woman but in reality am not. I hurt so bad because so much has been taken from me and my family. Now a year later no solution to case. Lots of neglect on behalf of Richmond County. Line of communication is shutdown. I get broken promises that'll keep in touch.
"Felycya I love you….. Praying you'll be able to rest soon...😘😘😘💋💋💋🙏🏾🙏🏾🙏🏾💜💜💜"
On Friday, she posted an update, saying, "Thank you God….. Felycya Harris got her justice TODAY.. LOVE YOU FELYCYA"
• CONNECTION TO GARAGE REMAINS UNCLEAR: The victim's mother has indicated that Harris dropped her car at a garage on Spring Grove Drive for bumper repair work just before she died.She told The Augusta Press that she believes a conspiracy occurred after Harris' slaying to cover up evidence. When Taylor went to pick up Harris' car at the garage, she found that the vehicle had been stripped down almost to the chassis.
Greg Rickabaugh is the Jail Report Contributor for The Augusta Press. Reach him at greg.rickabaugh@theaugustapress.com
Tags:
how to install mirrors on james hardie cement sheet