Breakthrough Properties offers emerging life science
companies turnkey lab and office suites for lease
Breakthrough Properties, a developer and operator of Class A life sciences real estate, has launched StudioLabs by Breakthrough, a turnkey, flexible lab and office solution designed exclusively for hyper growth life sciences companies.
Breakthrough has already fully leased all 28,000 square feet of its inaugural StudioLabs location, which will open this summer as part of a larger office-to-lab redevelopment at its recently acquired Torrey Plaza campus in San Diego.
The three companies that have signed on to StudioLabs — Protego Biopharma, Velia Inc. and Actio Biosciences — have collectively raised over $120 million in venture capital funding from blue-chip investors. Breakthrough is incorporating its StudioLabs concept throughout its growing pipeline of life sciences properties, which currently stretch from California to Europe.
StudioLabs' fully-furnished and curated private lab and office suites range in size from 4,000 to 15,000 rentable square feet and consist of dedicated offices and huddle rooms; fully-functional wet lab spaces with lab support rooms; lab utilities and starter lab equipment packages. The company also provides flexible, shorter-term leases that limit long-term liabilities for new and growth companies.
"We have conceived, designed and programmed StudioLabs as a best-in-class life sciences environment where promising companies are able to conduct science on day one," said Breakthrough Properties EVP, Business Operations, Susie Harborth.
Breakthrough Properties was formed in 2019 as a joint venture between global real estate owner, developer and investor Tishman Speyer and biotechnology investment firm Bellco Capital,
PHOTOS: Renderings of lab space and lobby of Breakthrough Properties' StudioLabs location at Torrey Plaza. (Courtesy of Breakthrough Properties)
---
Cornerstone Communities to build all-electric
townhomes in Santee and Otay Mesa
San Diego homebuilder Cornerstone Communities and its financial partner Presidio Residential Capital have purchased a five-acre parcel of land in Santee to build 80 two-story, all-electric townhomes that will start construction this summer in a development called Laurel Heights.
According to the developer, "Laurel Heights will be an environmentally conscious community created to provide families with a more sustainable lifestyle that embraces solar panels, smart home features and pre-wiring for electric car charging. All homes will feature highly efficient electrical appliances that save energy, improve indoor air quality and leave a smaller carbon footprint. Everything runs on electricity – including heat pumps, air conditioners, dryers, induction ovens and stove tops – instead of natural gas."
Laurel Heights will offer three floorplans with three bedrooms and 2.5 bathrooms. Ranging from 1,601 to 1,818 square feet, the two largest plans will also offer second-floor lofts or home offices. The townhomes will showcase private, fenced rear yards and attached direct access two-car garages. Some of the homesites will have mountain views and oversized yards.
Besides Laurel Heights, Cornerstone is planning multiple all-electric projects, including a planned 450-townhome development divided into four "villages" in the Otay Mesa/San Ysidro area.
---
San Diego apartment boom: More than 4,000 new
apartments and most are outside Downtown
San Diego is poised to have one of its biggest apartment construction years of the last decade with towers rising throughout the county.
There are roughly 4,600 apartments opening in 2022, said data from real estate tracker CoStar and developers, with most outside of Downtown. More than a quarter of new apartments are in Chula Vista, a turnaround from the past few years where skyscraping residential towers downtown made up the majority of new supply.
Average asking rent was $2,191 a month in mid-February, said CoStar, an increase of 14 percent in a year and its biggest jump in records going back to 2000.
Read more…
---
Carvana unveils newest Car Vending
Machine in Escondido
Online car seller Carvana has launched its newest Car Vending Machine in Escondido. The white brick and glass structure stands eight stories tall with a 27-vehicle capacity, offering car buyers in the area an entirely "New Way To Buy A Car." Customers can shop an inventory of more than 70,000 used cars for sale, secure auto financing or use the car loan calculator, purchase, trade in, and schedule as-soon-as-the-next-day vehicle delivery. Customers can also sell their current vehicle to Carvana.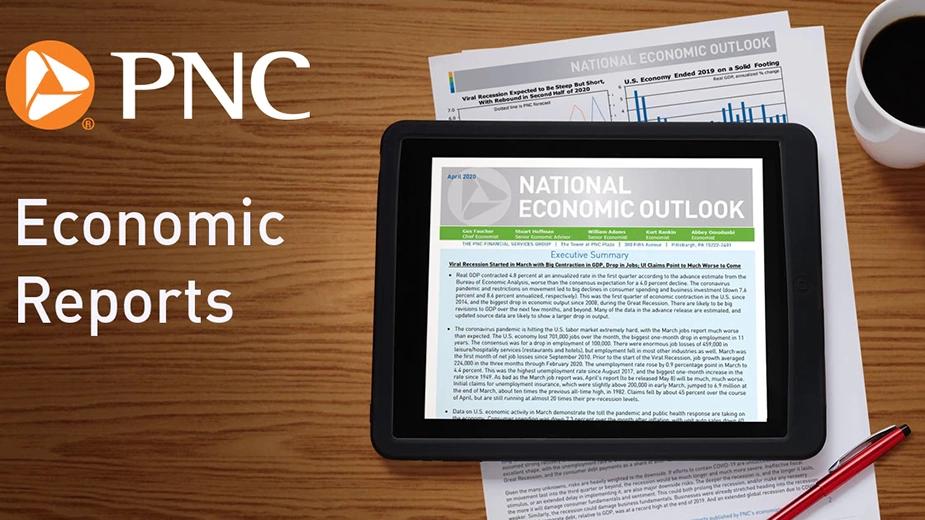 The Car Vending Machine is located at 559 N. Hale Ave. in Escondido. Location hours are Monday through Saturday from 9 a.m. to 7 p.m. Vehicle pick-up at any of Carvana's Car Vending Machines is free for all Carvana customers.
---
ACE honors SDCCD chancellor with
Diversity Leadership Award
The American Council on Education (ACE) has recognized San Diego Community College District chancellor Carlos O. Turner Cortez, as the recipient of the 2022 Reginald Wilson Diversity Leadership Award.
The award is named in honor of the late Reginald Wilson, who served as senior scholar emeritus at ACE and was founding director of the Council's Office of Minority Concerns, and is presented annually to an individual who has made outstanding contributions and demonstrated sustained commitment to diversity in higher education. The award is sponsored by the University of California San Diego and was presented March 7 at ACE's annual meeting in San Diego.
Before becoming chancellor of SDCCD in July 2021, Cortez served for six years as president of the San Diego College of Continuing Education (SDCCE), one of SDCCD's four colleges. While there, he helped expand the San Diego Promise, which provides graduating high school seniors with a two-year college scholarship plus textbooks, to serve adult learners who complete programs at SDCCE, creating the only Promise program in California for low-income adult students.
---
Patricia M. Trauth promoted to principal
at Rick Engineering Company
Rick Engineering Company, a multidisciplinary planning, design and engineering firm, has promoted Patricia M. Trauth to principal. Trauth, who joined RICK in 2016 as associate principal, is responsible for managing the landscape architectural practice for the company's 10 offices in the western United States.
A licensed landscape architect in California, Colorado and Arizona, a certified planner and a LEED-accredited professional, she has planned and designed numerous public and private projects throughout San Diego, the Los Angeles basin and the Denver area.
Trauth is a trustee for the San Diego chapter of the American Society of Landscape Architects and represents the profession on the national level.
Appointed by the governor of California in 2015, she is a member of the Landscape Architects Technical Committee that regulates the profession throughout the state.
Trauth has taught landscape architecture at San Diego State University, NewSchool of Architecture & Design, and Mesa Community College.
---
St. Paul's Senior Services promotes
two members to chief executive officers
St. Paul's Senior Services announces the promotion of two executive team members to chief executive officer positions. Carol Hubbard is named the new CEO of Community Eldercare of San Diego (CESD), which encompasses St. Paul's PACE (Program of All-inclusive Care for the Elderly), a program that cares for San Diego's most frail and low-income seniors; and Todd Kaprielian is appointed CEO of St. Paul's Foundation, the charitable arm of St. Paul's, which raises vital funds for the San Diego nonprofit.
As CEO of CESD, Hubbard, a resident of East County, will incorporateservices and programs that are community-based (non-residential), including St. Paul's PACE, overseeing quality of programming and health plan responsibilities. She will also work closely with state, federal, and local regulators. When Hubbard started as a Center Director in 2008, St. Paul's had 35 PACE participants. After transitioning to Executive Director in 2010, she worked closely with leadership to grow the program to over 1,200 participants to date
As the foundation's newest CEO, Kaprielian, of Rancho Peñasquitos, will oversee all operations of the charitable arm of the organization. To date, he has led several successful capital campaigns, resulting in the opening of the St. Paul's PACE centers, the purchase of the roving clinic, and major improvements to existing residential communities, including the upcoming renovation to the 60-year-old St. Paul's Manor, a $14 million renovation.
---
Bob Phipps joins Brixton Capital as
managing director, capital markets
Commercial real estate investment firm Brixton Capital has hired Bob Phipps as managing director, capital markets. In this role, Phipps is responsible for arranging capital for the Brixton real estate platforms and leads client relations for the firms' institutional investors and its high net worth and family office partners.
Phipps has extensive knowledge and experience in investment strategy, capital markets, property acquisitions and asset management.
Prior to his work with Brixton Capital, Phipps worked at SteelWave, LLC in the Bay Area for more than 20 years, where he had oversight of the asset management and transactions services groups for discretionary investment funds and joint ventures, totaling more than 100 assets for $8 billion in value, with well-known financial institutions.
Phipps also had previous stints with The Prometheus Company and Trammell Crow Company.
"Thanks to his diverse career across multiple real estate cycles, Bob is familiar with the major western markets as well as multiple property types," said Marc Brutten, chairman of Brixton Capital.
---
San Diego City College to receive state grant
to expand affordable housing to students
San Diego City College is poised to receive $344,000 to support planning efforts in the feasibility to construct and offer affordable student housing on campus. In a letter from the California Department of Finance sent on March 1, it was announced that City College was one in 75 California community colleges to be awarded the state planning grant.
The college is looking at the previous Child Development Center located on the corner of 16th and B streets as the potential location for affordable student housing with plans to apply for construction grants for a proposed 186,000-square-foot, 613-bed student housing facility.
"Affordable housing is a major challenge affecting many of our students," said John Parker, DBA, vice president of administrative services at San Diego City College. "The planning grant is a step in the right direction in examining and studying how our campus can provide housing to those who are experiencing housing insecurity and homelessness."
---
SDSU's Fowler College of Business hosts
Women's Leadership Conference
The Fowler College of Business at San Diego State University is hosting the sixth annual Women in Leadership Conference Thursday, March 10, from 11 a.m. to 4:30 p.m. The event is free and open to SDSU faculty, staff and students in-person and to all other members of the community virtually via Zoom.
This year's keynote speakers are Olympic medalist, author, and entrepreneur Amanda Beard and former model and activist Halima Aden. During the conference, both will discuss their experiences as women in athletics, entrepreneurship and the public eye.
The conference will also feature a full day of presentations, panel discussions, interactive workshops, and networking opportunities where guest speakers will share their stories while offering insights and feedback through keynote presentations, panel discussions, and interactive workshops designed to discuss how they navigated a path to success in their chosen fields.A full schedule of events is available online.
---
Fern Street Circus awarded $75,000 grant
from The Conrad Prebys Foundation
Fern Street Circux has been awarded a $75,000 grant from The Conrad Prebys Foundation, which will support the organization's professional infrastructure and capacity-building initiatives to better serve families in San Diego's mid-city neighborhoods with free circus instruction and public performances.
The grant, which represents a tripling of funding FSC received from the Foundation in 2021, matches the first year of funding that was awarded to FSC in January by the National Endowment of the Arts (NEA) as part of the American Rescue Plan. That was largest grant the organization had been awarded its 30-year history.
Fern Street Circus is a project of Fern Street Community Arts, a nonprofit organization. FSC is a pioneer in the growing "social circus" movement, which uses circus as a conduit for addressing social justice and a greater social good.
---
Community college district and SD Unified
governing boards to hold joint session
Increasing collaboration around educational pathways to careers and college will be the focus of discussion when the San Diego Community College District (SDCCD) and San Diego Unified School District (SDUSD) governing boards hold their annual joint session on Tuesday, March 15 at 5 p.m.
The meeting is an opportunity to review progress towards joint board goals, which includes ensuring diversity, equity, inclusion and access as San Diego's two largest educational institutions strive to create more opportunities for local students.
Among these goals are strengthening alignments between the two districts and expanding early college credit opportunities for high school students, such as dual enrollment. A status report will also be provided on the San Diego Promise free tuition program, which launched in 2016.
The March 15 meeting will be conducted in a hybrid format with the boards meeting in person and the public participating via the SDCCD's YouTube channel.
---
Design firm HGA expands California presence
with the opening of a San Diego office
National design firm HGA announced the opening of a San Diego office to accommodate the firm's growing portfolio and reaffirm its commitment to the region. The new office strengthens HGA's California practice, joining four other offices in the state—Los Angeles, Sacramento, San Francisco and San Jose. The new hub marks the 12th office for the firm in the U.S., providing local and market-specific expertise to the San Diego area backed by the resources of a national company.
HGA is already serving clients throughout San Diego including leading institutions and organizations such as San Diego State University, San Diego Symphony and Scripps Health.
The firm has also previously completed work on an FBI field office, worked with Hazelden Betty Ford Foundation's regional centers, and designs corporate workplaces for technology and entertainment clients in the region.
HGA's San Diego office is in Suite 113 in the Mission Brewery Plaza at 2150 W. Washington St.
---
LUV Car Wash completes acquisition
to make its debut in San Diego
LUV Car Washhas closed on an acquisition to expand the LUV brand in San Diego. LUV acquired a total of eight car washes from Wash N Go in San Diego and El Centro, including a car wash in development in Calexico. This deal marks the brand's first car wash locations in the city and second acquisition in California. The company has driven unprecedented growth with 50 locations in less than six months.
"We've had our sights set on the Southern California markets from the get-go, so we couldn't be more excited to close on this incredible opportunity in San Diego," said LUV Car Wash Co-Founder and Chief Development Officer JT Thomson. "Since our first California closing in Los Angeles, we have been eager to continue our expansion in LA, the Inland Empire and down to San Diego. Adding Wash N Go was a perfect fit for our strategy and we are equally excited to work with Wash N Go's owner, Neil Capin, on further developing out the market."
Tags:
how to fit wash basin