A toilet that listens to people's voices, a gaming system that warms up chicken wings, and a self-flying drone that watches over people's homes are just some of the nifty gadgets coming out in 2022.
Toilet intelligence
In Tom's Guide, Mike Prospero writes artificial intelligence is making its way into the bathroom. He says Kohler manufacturing company released the Numi 2.0 intelligent toilet in 2019. The $8,000 toilet features a built-in Amazon Alexa, color-changing LED lights, speakers, a heated seat, a bidet and a dryer, says Prospero.
The Kohler website says people can even program their toilet to adjust to their individual heat and light preferences, creating the perfect pooping environment for each person in the house.
However, Camila Aguado, a freshman from Mesa, Arizona, majoring in biology, said she would never buy a toilet that glows, and she doesn't see the need for a toilet that connects to Alexa. "Why connect it to Alexa to play music if you can already use your phone?"
Futurist Bernard Marr says on his tech blog, Kohler's intelligent toilet could be just the beginning of toilet tech. He writes of toilets being created worldwide that measure everything from blood oxygen levels to urine flow to detect bladder health issues and heart failure.
He says there is also an iToilet that adjusts the height and angle of the toilet in order to accommodate elderly and disabled people.
Aguado said she thinks toilets that detect health concerns are a more useful route for the toilet industry. She suggested creating a toilet that adjusts the amount of water flushed to the amount of urine in the bowl. She added she would be more inclined to buy a toilet that measures her health than one that lights up.
Emma Ball, a freshman from Grace, Idaho, majoring in exercise and sport science, said she likes the idea but doesn't think it's worth the heavy price tag. "I can do my thing on a toilet that costs $50," she said.
Kentucky fried gaming
The Cooler Master website says, "Forged from the fires of the Kentucky Fried Chicken ovens and built by Cooler Master from the ground up, there has never been a tastier way to experience the latest titles."
Erik Kain from Forbes explains KFC partnered with Cooler Master to pair chicken and gaming. They created a bucket-shaped gaming console PC that uses the natural heat from the console to warm up Kentucky Fried Chicken.
The console is more of a custom PC, Kain writes, with specs more impressive than the PS5 or Xbox Series X. Merima Dzakic from Alt Char says the "KFConsole," referring to the gaming system, will be available on Dec. 10, 2021.
Henglong Sun, a freshman from Phnom Penh, Cambodia, majoring in computer science, said he loves the idea of having snacks close and warm while he's gaming. He added when he's really into playing a game, he typically doesn't want to move to eat. "Having something [I] can pull out and eat in just one or two minutes ... is super good."
Dave Trumbore from Collider says the console is speculated to cost around $2,000. Sun said he wished more gaming products were more affordable, so not just people who have money could enjoy them.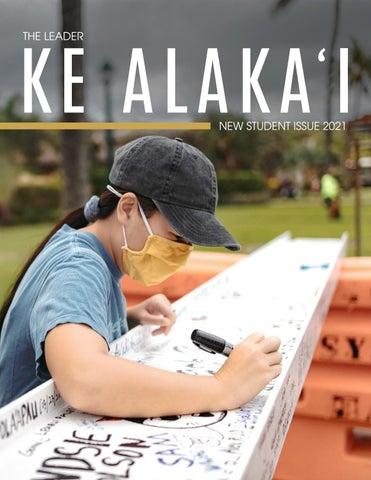 The world's smartest mask
The gaming company Razer announced on it website "Project Hazel," the waterproof "Zephyr Mask," which is what it calls the world's smartest face-covering. The website says the mask includes replaceable surgical filters and rechargeable ventilators that keeps the person who wears the mask and the air they breathe clean. The mask even has its own charging box that cleans the mask as it charges, states the website.
It explains the mask is clear, so people can see other's faces through it, and when it's dark, automatic lights turn on to show your mouth. The mask even offers millions of different colors of lights to match the person's outfit.
The gadget also boasts voice amplifier technology with a built-in microphone and speakers, says the website.
The director of design at Razor Inc., Charlie Bolton, says in a promotional video for the mask, his team designed it to be safe, social, sustainable, comfortable and personalized. "Project Hazel is our answer to what the world's smartest mask can be."
TJ Denzer from ShackNews says the "Zephyr Mask" was released in October 2021 and can be purchased for $99.99.
Kaela Olsingch, a freshman from Wildomar, California, and currently majoring in psychology, said she likes that the mask cleans itself because she doesn't like the hassle of cleaning her mask. "Masks get really dirty, and nobody wants to clean them. That's just too much work." However, she said she doesn't see the need for a smart mask. "I don't know how much longer [people are] going to have to wear face masks."
Aguado said she understands the value for those who are deaf behind the lights that light up people's mouths. "For someone who relies on lip-reading to communicate, I can see where that can help," she explained. For any other purpose, though, added Aguado, the lights are creepy.
After hearing the price, Ball said she would consider buying the mask. "I feel like with all the things it has to offer it's cheap," she said.
SECURITY BOTS
Timothy Beck Werth from Spy.com says in September 2021 Amazon announced three new robot-like gadgets. One is the Ring Always Home Cam, a security drone that autonomously flies around the buyer's home with a camera.
Customers can connect their phones to the drone to watch the home footage from their screen, Werth writes. He says the camera is covered when it's not in use, and customers can control when the drone begins filming.
The other robot is Amazon's Astro. It roams around a person's house with a camera and includes a video screen for security and keeping in touch with family, writes Werth.
Both of these robotic products are being introduced to a limited number of customers, whom Amazon will invite to try the robots for a fee.
BYU–Hawaii students may not receive access to them for a number of years, but a few years from now, students may see an Astro rolling through the McKay halls.
Sun said he doesn't like the idea of a robot walking around his house because although he loves the convenience of some technology, he feels a robot like this one goes a little too far. "I still want to be able to do stuff, not let a robot do everything for me."
Atomically clean energy
World Nuclear News says as fusion technology continues to advance, Helion has accelerated efforts to build the world's first commercially-viable fusion power plant by 2022. The plant will model the way the sun creates energy, the article explains, because it uses no fossil fuels, minimizes waste and produces no carbon emissions.
Eric Wilkinson of King 5 reports, "The fusion technology ... works similarly to how a star produces energy by fusing hydrogen and helium under a large amount of pressure. In the simplest terms, Helion plans to take two atoms from what's called 'heavy water' and smash them together at temperatures ten times hotter than the sun to make energy that will power [the] world with no waste, no radiation and no carbon."
Wilkinson reports Washington state Gov. Jay Inslee attended the energy facility's groundbreaking ceremony in July. He says the governor stated, "We're seeing the birth of a new clean energy industry right here in Washington. This promise that is Helion could be, when they make this work, world-shaking."
The news site said Helion broke ground on an electric fusion plant called Polaris in Everett, Washington, in July 2021.
Davaadorj Sukhbaatar, a sophomore majoring in finance from Ulaanbaatar, Mongolia, said air pollution is a huge problem in Mongolia, and he likes that energy sources are getting cleaner. "It's a good thing. Technology brings lots of good impacts, especially to the environment, people's health and animals."
Tags:
how to install kohler toilet seat