NOVI, Mich. – A boil water advisory has been issued for all Novi, Walled Lake and Commerce Township residents after a water main break caused low water pressure for many in the city on Sunday.
Wednesday, Nov. 3 update:Boil water notice lifted for Commerce Township, Novi, Walled Lake following water main break in Farmington Hills
The Great Lakes Water Authority (GLWA) reported a water main break on Sunday evening at 14 Mile Road and Drake Road in Farmington Hills, which caused low water pressure in Novi and in a handful of surrounding communities.
Novi first issued a boil water advisory, followed by Walled Lake and Commerce Township, on Sunday. Other communities experienced low water pressure, like West Bloomfield, Farmington Hills and Wixom, but have not issued boil water advisories.
Ad
Multiple homes in West Bloomfield also had to be evacuated. Kevin Anderson lives nearby and his hunch was right. There were four homes that had to be evacuated and another two dozen being monitored by first responders. West Bloomfielddoes not have a boil water advisory in place.
"The water is flowing into four homes which are severely damaged," said Farmington Hills Fire Chief Jon Unruh. "Fortunately after those homes, the water is flowing down a street and into a creek waterway and flowing away from this area."
Farmington Hills posted an alert about low water pressure buthas not issued a boil water advisory for residents. Farmington Hills said local advisories will go to individual addresses if boil water notices are needed. Other cities impacted in the areahave not issued a boil water advisory.
Ad
Typically, once a boil water advisory is issued, it takes days to lift because multiple rounds of testing are required to ensure the safety of tap water. Novi said the boil water advisory would be lifted after two negative tests taken 24 hours apart are obtained.
"After the water main is placed back in service bacteriological samples will be collected to determine that the water quality meets the state drinking water standards. We will inform you when tests show no bacteria and you no longer need to boil your water," Novi said in a release.
Communities with a boil water advisories in effect:
GLWA released an updated statement on the issue on Monday morning: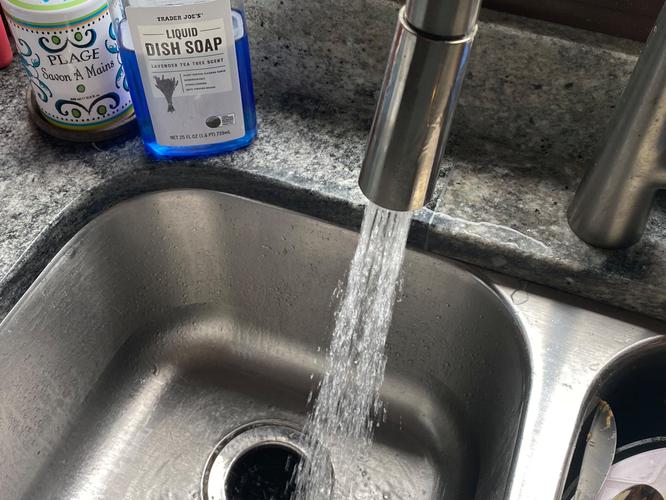 "Late Sunday evening, Great Lakes Water Authority (GLWA) Field Service Crews were able to partially isolate the primary water transmission main in the area of the break at 14 Mile and Drake Road, which stabilized pressure to the regional system. This morning, GLWA and contractor crews are on-site working to isolate the remaining sections of pipe to stop water flow from the break and allow excavation to begin starting repair activities. GLWA expects the repair to take three to five days, during which impacted communities will continue to have water flow, however, it may be at a lower level than normal. At no time during the event has water pressure in the regional system dropped to or below a level that would cause GLWA to issue a boil water advisory. Several communities have issued precautionary boil water advisories based on activity in their local systems."
Ad
---
Boil water advisory -- what it means
From the CDC:
Boil water advisories usually include this advice:
Hand washing
Bathing and showering
Brushing teeth
Washing dishes
Laundry
Cleaning
Caring for pets
Caring for your garden and houseplants
Related:Lead in Michigan water: How it gets there, what we can do, are we all in trouble?
Tags:
how to repair wash basin tap