Prince William and wife Kate are on a four day royal visit to Sweden and Norway.
Their first stop was a park in central Stockholm, where they met bandy hockey players and took penalties on the ice.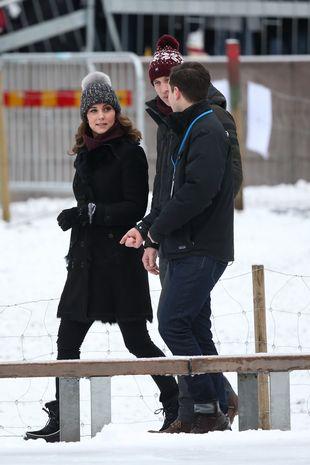 Then they went to lunch hosted by King Carl XVI Gustaf and Queen Silva — and 15 other members of the royal court, including Crown Princess Victoria and her husband Prince Daniel.
Later, William and Kate took a stroll with Princess Victoria and Prince Daniel through the city's cobbled streets to Stortorget, the oldest square in Stockholm, and a popular tourist attraction.
The walk ended at the Nobel Museum where they were introduced to some Nobel Laureates and heard more about the world famous Laureate award system and about science in the country.
There was also time for a visit to a design and architecture museum - and the revelation Prince George and Princess Charlotte have IKEA furniture - before they put their glad rags on for dinner at the embassy.
See the best pictures from the first day of their tour here...
Tags:
how to install stockholm mirror ikea