It is a beautifully clear day and the alkaline lake on Empakaai's crater floor is dotted pink with lesser flamingos. The climb is steep and my pace is slow, but Peter and our accompanying armed ranger Alais talk about Maasai life and point out pretty but poisonous berries, shy blue monkeys and the strangler fig trees that the Maasai revere. By the time we are halfway back up, the cows have taken our place by the lake. The crater hike is not a regular safari-goer's choice but it gives a great feel of the landscape and, coupled with Peter's village tour of the Maasai's perfectly toasty wattle-and-daub huts, the chance to glimpse an ancient tribe navigating coexistence with wildlife.
I imagined the long drive back to the airport would be gloomy, but Festo caught on to my love for music. He plays his latest favorites on my last drive through the stunning landscape, translating the Swahili lyrics and talking about the spread of South Africa's amapiano musical movement across the continent. I have had that rare trip where the best-laid plans turned out better than expected, where each day has been so wholesome and free-flowing that I feel I have fully lived each one, and memories so vivid I will return in dreams.
The highlights
Day 3: After months of shut-in, a hammock and pool day at my ocean-facing chalet at Matemwe Lodge was a completely restorative nature immersion.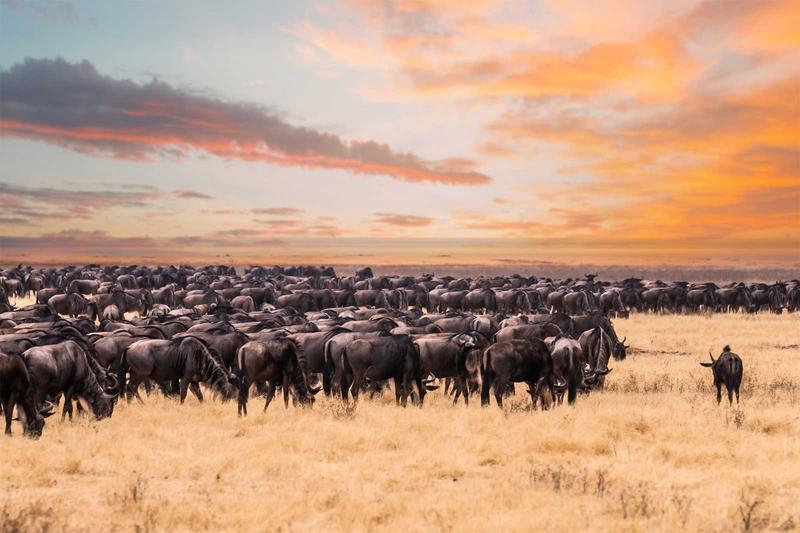 Day 4: The journey is as rewarding as the destination when you're taking charter flights from Zanzibar to the Serengeti over ancient and immensely diverse landscapes, across ocean, lakes, mountains, and savannah.
Day 6: Breakfast with the lions (and no one else) in the Serengeti—the sort of impromptu safari experience that is part gift from the bush, part the skill of an experienced guide. And witnessing the first hundreds of the great migration!
Day 8: Shaken and stirred by the reverberating blasts of a furious elephant herd as the only humans on the scene in Ngorongoro Crater—still gives me goosebumps!
What made the difference
Susan walked me through the whole trip in her pre-departure briefings.An Africa travel specialist who was born in South Africa and has often traveled solo, Susan was great at anticipating my needs as a first-time visitor to the continent. She gave me details on everything from filling out the COVID-19 formalities and taking anti-malaria meds to carrying soft-sided luggage for the charter flights, dressing in neutral shades on safari, and getting a final COVID-19 test in the Serengeti in time for my flight out. Plus, all the tickets and travel information were on the TravKey app, which I was able to access without a phone signal. All I had had to do was show up.
Alluring Africa offers a 9-night Tanzania trip, with three nights each in Zanzibar, Serengeti, and Ngorongoro Crater from $8,900 per person, with half-board in Zanzibar and, on safari, full-board, guided game drives and hikes, park and entrance fees, and airport transfers. The safari itinerary alone is about $7,900 per person. Alluring Africa is an award-winning team of Africa travel experts that specialize in highly personalized and responsible safaris. It was set up in 2012 by Sunit Sanghrajka, whose family started one of the early photographic safari companies in Kenya. All listings featured on Condé Nast Traveler are independently selected by our editors. If you book something through our links, we may earn an affiliate commission.
Tags:
how to install sunken bathtub stone house