It is always fun to design a bathroom. But as much as you want to put everything in it like a black shower rail or white curtains, you still have to consider a lot of things. You should understand the layout of the bathroom to help you decide on the minute details which you can put in it. Get ideas on how to make your bathroom more personalized and functional at the same time.
Bathroom Design Ideas That You Can Use
l Home Spa
If money is not an issue and you have enough space in your bathroom, you can have a contractor design a home spa for you. A home spa includes a sauna and seats to accommodate you.
The water needs to be hot enough to produce steam. It should also be fully enclosed in order to keep the sauna from losing the steam and unconsciously lowering the temperature. You should also install a thermostat to monitor the temperature of the sauna.
l Marble
One of the ways to make your bathroom luxurious is to change the walls and flooring to marble. This material is very durable. It can last for years without having to change it. The design in itself also adds to the elegance of the bathroom.
Take note, though, that marble is an extremely porous material. Be careful when handling staining agents like juice or wine because it can permanently ruin the marble. To prevent this, the surface must be sealed every six months.
l Vintage Look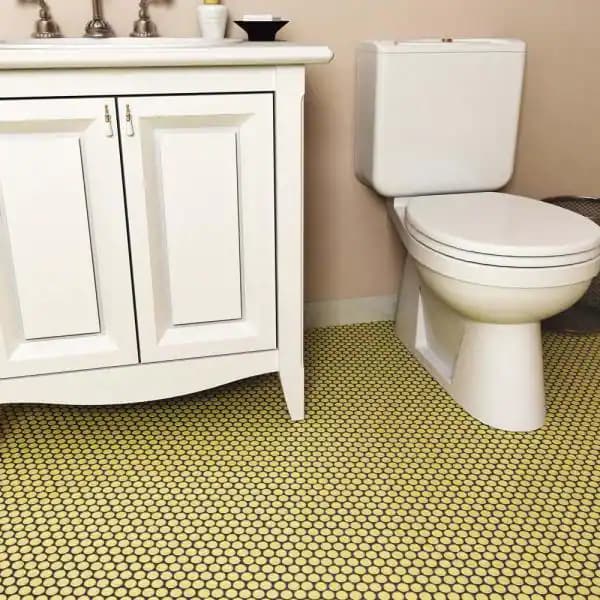 Even in this modern age, you can still find tiles, fixtures, and vanities that can give your bathroom a vintage design. Penny tiles can show that timeless vibe as well as porcelain sinks. Top it off with a decorative Baroque chic style wall-mounted mirror to complement gold or brass fixtures.
l Shower Room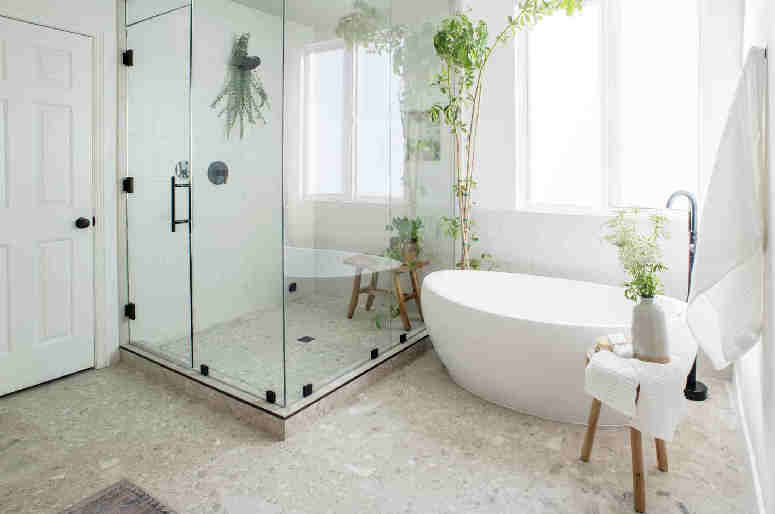 If you think that you have enough space for a shower room, go for it. A shower room is an enclosed space with glass doors to separate it from the other areas of the bathroom. A shower room keeps all the water inside it without spilling or splashing.
l Black Fixtures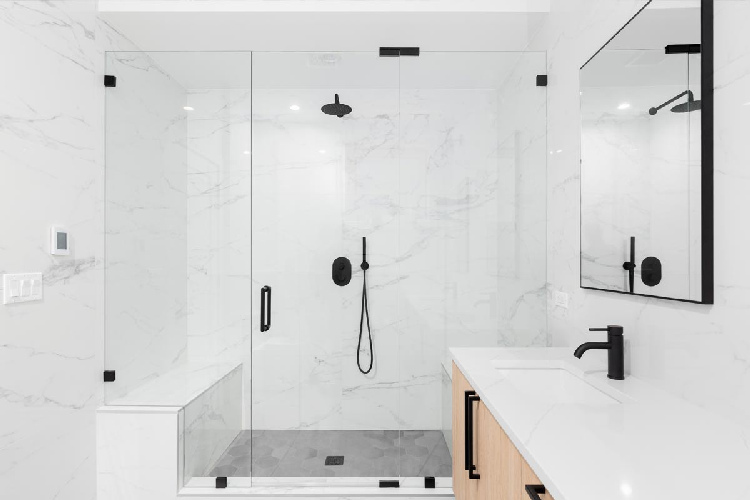 Typical bathrooms use chrome or silver fixtures. To change it up, you may want to utilize a black faucet, black shower rail, and black pipes. You can also add black shower curtains and even black shampoo and liquid soap containers.
If you are going to put black fixtures, it is recommended that the color of the walls and tiles are white or have a lighter shade to balance everything out.
l Open Bathroom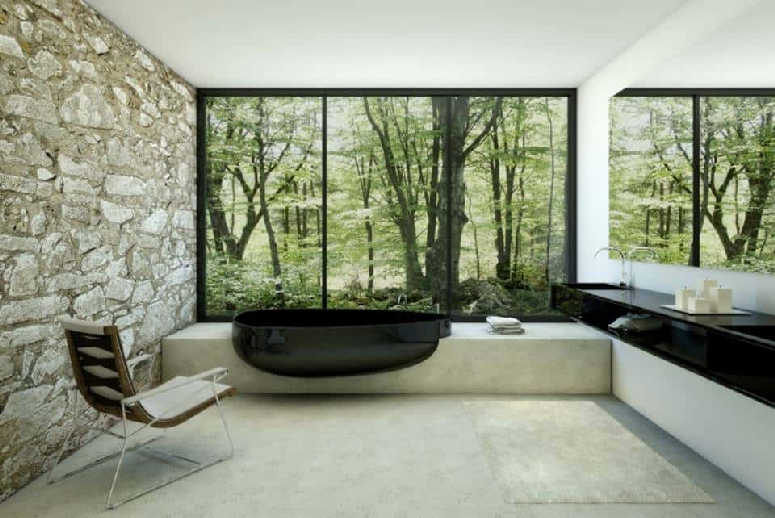 If your home is beside a mountain, a beach, or any place with a nice view, you may choose to install tinted glass walls and doors. It will make your whole bathing experience a truly breathtaking one. You may install blinds or curtains in case you want more privacy when taking a bath.
l Vertical Space
A small bathroom can still take advantage of the space with the installation of cabinets that stretches from the floor to the ceiling. Match this up with vertical mirrors and space-saving vanity to keep everything tucked away inside the drawers.
l Rustic Ceiling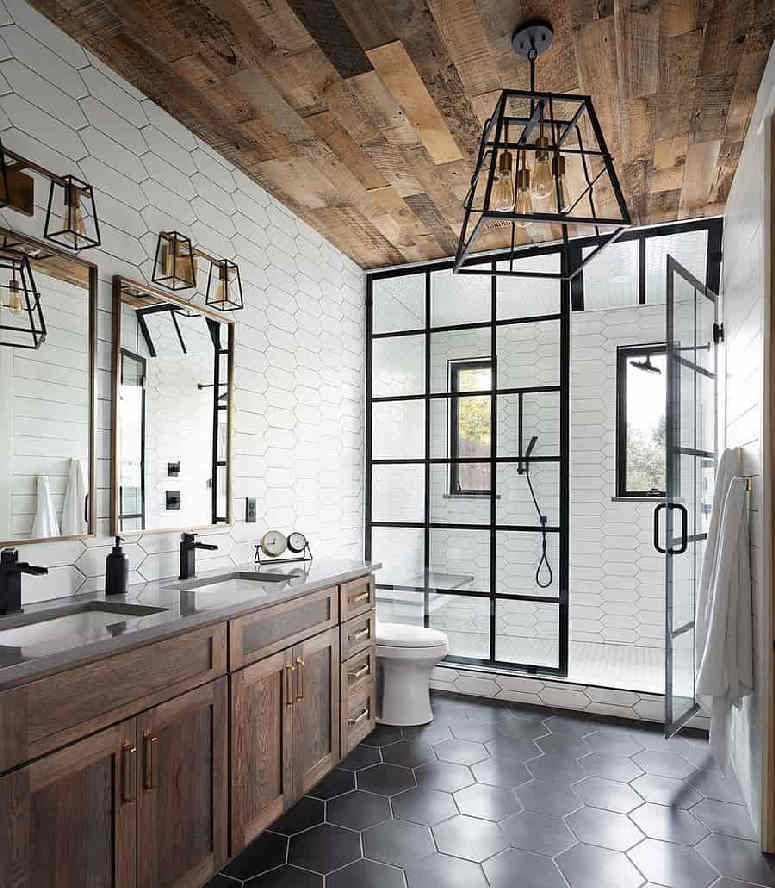 To make your bathroom more earthly and rustic, you can put wooden panels on the ceiling of your bathroom. Use white paint on the walls and dark modern tiles to balance the color and make the whole design fresh.
Conclusion
You have a lot of bathroom designs to choose from that can make it stand out. From using a black shower rail to implementing an open plan for your bathroom, you can splurge on fixtures, tiles, and other accessories. With all your ideas in mind, just make sure that everything that you put in the bathroom will be to your convenience. They should also all be functional according to your needs.