At this year's Milan Design Week, Italian bathroom design brand Agape explored gentle, welcoming forms in their latest additions. While always looking to evolve the culture of design, architecture, technology and lifestyle, they've come to view the wellness space as an architecture of the senses. Agape's newest washbasins, faucets, furniture, bathtubs, lights and accessories are designed to work together as an "ever-changing ensemble." While all of the new pieces are timeless, we're going to zero in on two of our favorite parts of the collection: Patricia Urquiola's Limón tapware and García Cumini's Vitruvio mirror.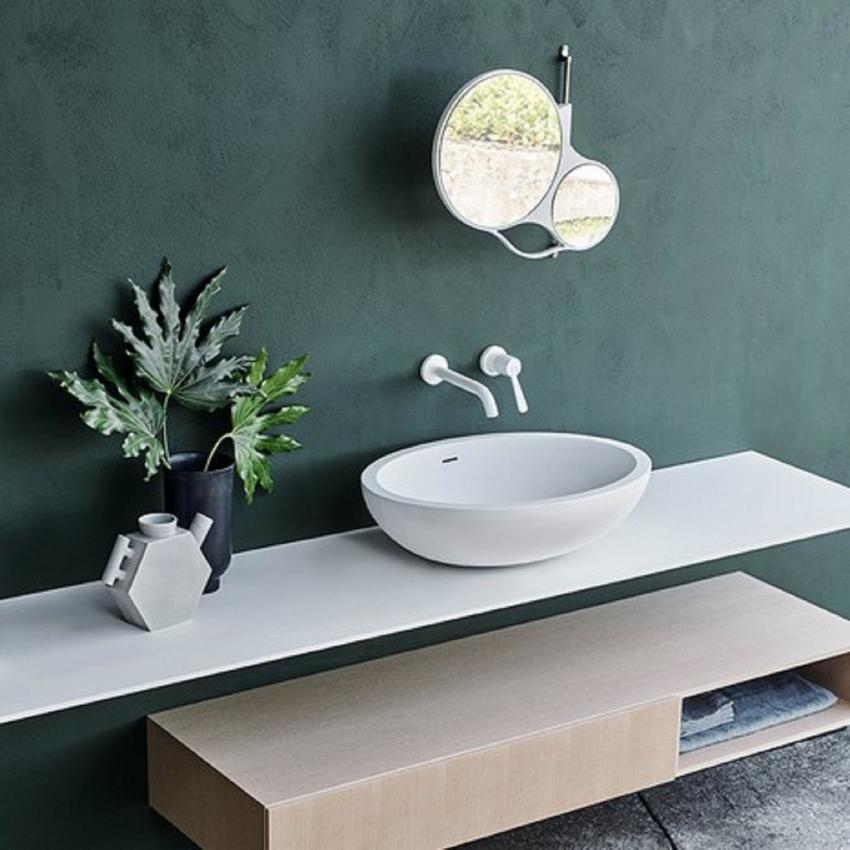 Fundamental geometric shapes are at the heart of Patricia Urquiola's design for Limón tapware, pulling together two elements to create a sculptural object with presence. A cylindrical body and its circular section, which acts as a handle, are common forms used in a fresh way. Limón is available in a wide variety of styles and finishes: chrome-plated, brushed burnished, natural brushed brass or painted in matte black.
Classic style with unexpected proportion, this is García Cumini's Vitruvio mirror. A circle inscribed in a square with the technological innovation of back lighting surrounding the reflective surface. Vitruvio is available in three sizes – 60, 80 and 120 cm. The mirrors can be freely mixed and matched or used alone. While designed for the bathroom, they're a wonderful addition to any space.
To learn more about Agape, visit agapedesign.it.
Tags:
why two wash basins in bathroom